Things to do in OBX
You can't beat the Outer Banks for finding the absolute best activities, food, and fun! Sure, your holiday might already feel perfect as you relax at your quiet vacation home, staring at the gorgeous beach and hanging out with family and friends, but it would be a shame not to take advantage of all the Outer Banks have to offer. Here are a few of our favorites that will round out your Outer Banks vacation perfectly!
Tours, Trips, and History
#1 The Outer Banks Lighthouses
We love the lighthouses because they are unique, beautiful, and steeped in history. Bodie Island and Cape Hatteras never fail to impress, and don't miss the the lesser known but very beautiful Currituck lighthouse (located in the heart of Corolla).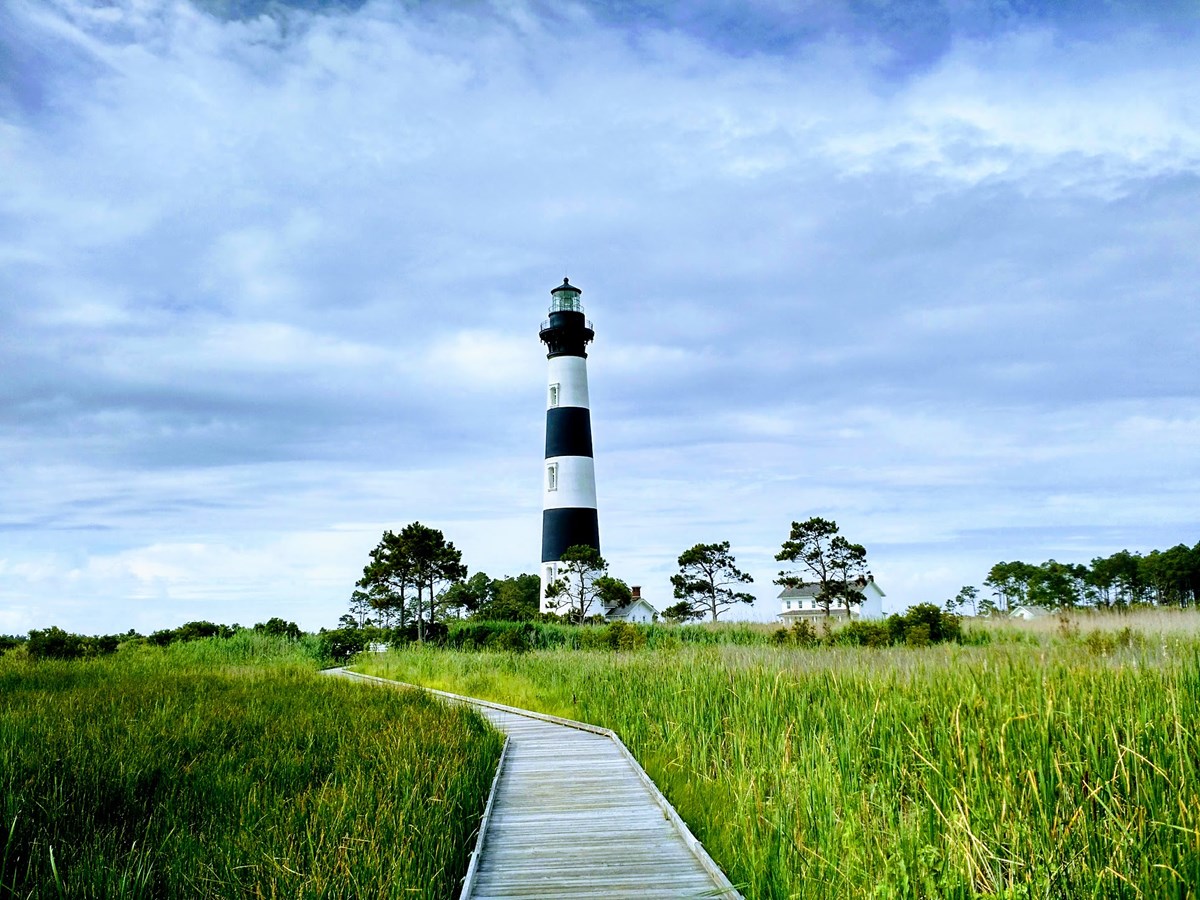 Address & Phone #
1101 Corolla Village Rd,
Corolla, NC 27927
Find Them on Social Media
Other Amazing Choices
From wild horses to Ghost stories, we have a little bit of everything in the Outer Banks.
See some of our favorite tours and activities below!
Wild Horse Tour
A Corolla Wild Horse Tour is the best way to spot one of these magnificent creatures! Safely aboard a safari style van you will learn about the horses and history that surrounds them.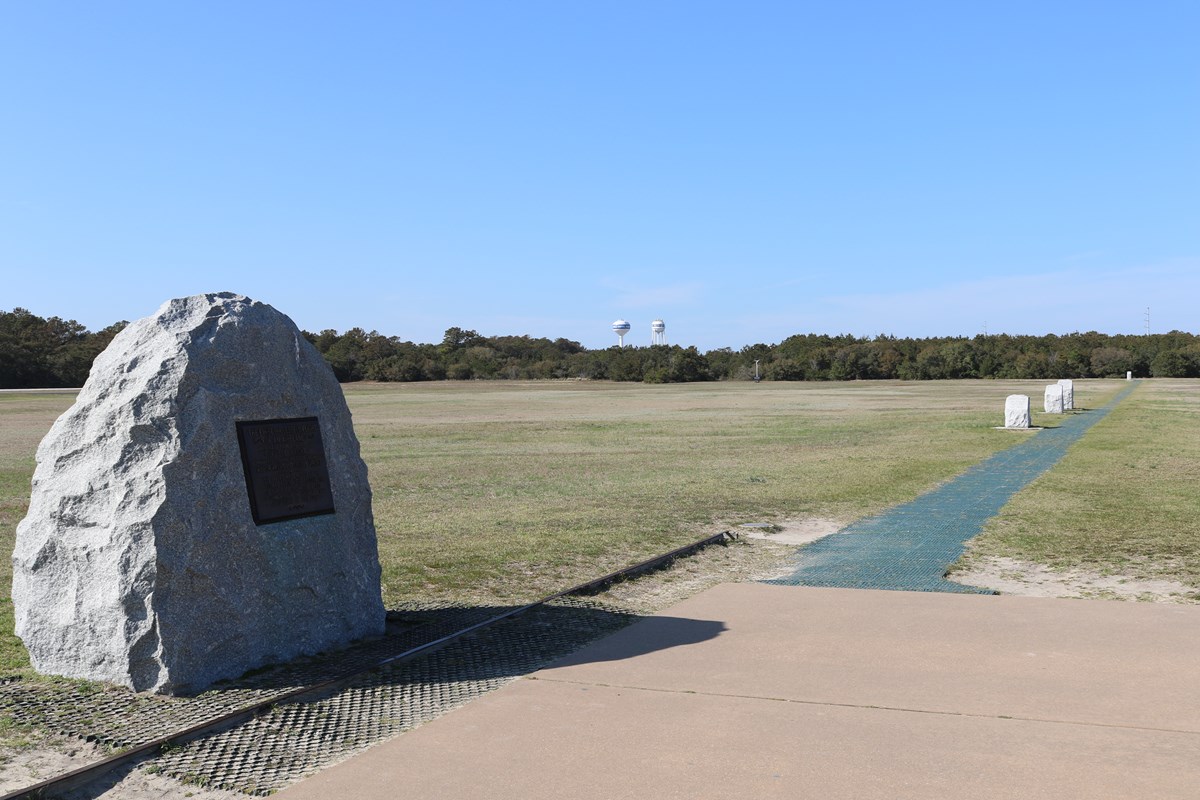 Wright Brothers National Memorial
History and aviation buffs should make the pilgrimage to the Wright Brothers Memorial in Kill Devil Hills, with an exhibit hall featuring a replica of the 1902 Wright Glider.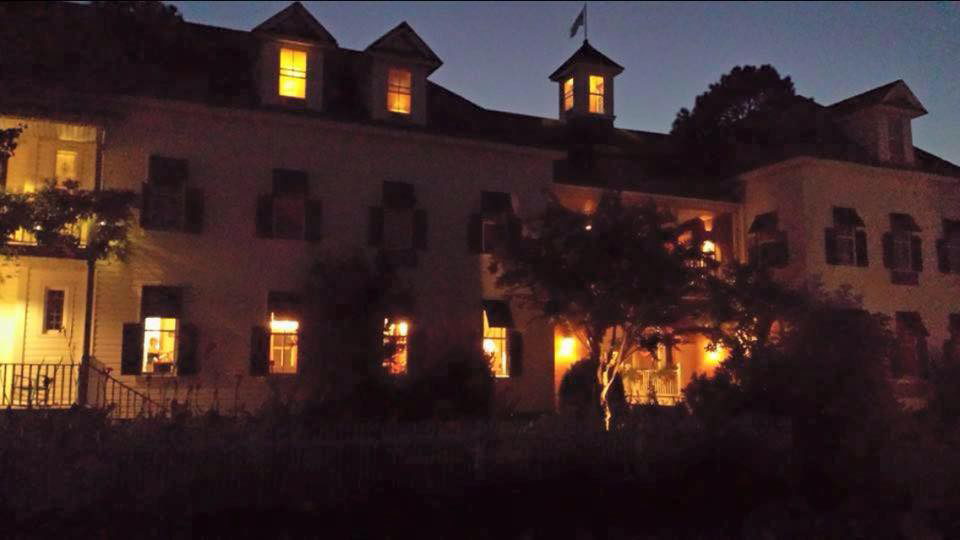 Ghost Tour
With the number of shipwrecks along this narrow coastline, our ghost stories are plentiful! Tours are rated PG and are actually more educational than scary.
Adventure Tours
Choose from dolphin watching, helicopter tours, Jeep adventures and even a pirate cruise complete costumes for the little ones. Here is a great list!
Corolla Adventure Park
We love the Corolla Adventure Park because this aerial obstacle course features climbing opportunities for every skill level. It's divided up into sections depending on how adventurous you are feeling. Visitors love how safe, clean, and FUN the park is!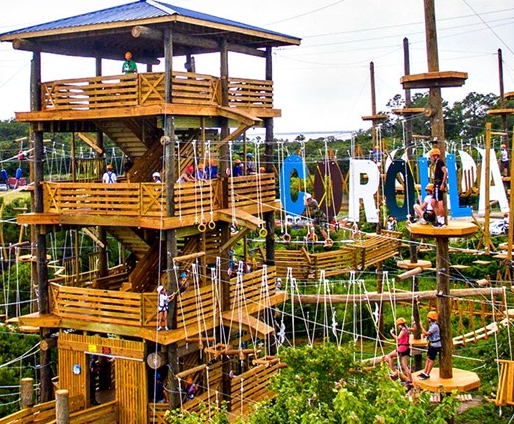 Address & Phone #
1215 Ponton Ln,
Corolla, NC 27927
P: (252) 597-1997
Find Them on Social Media
Other Amazing Choices
There are so many fun and interesting things to explore with your family on the Outer Banks.
See our favorites below!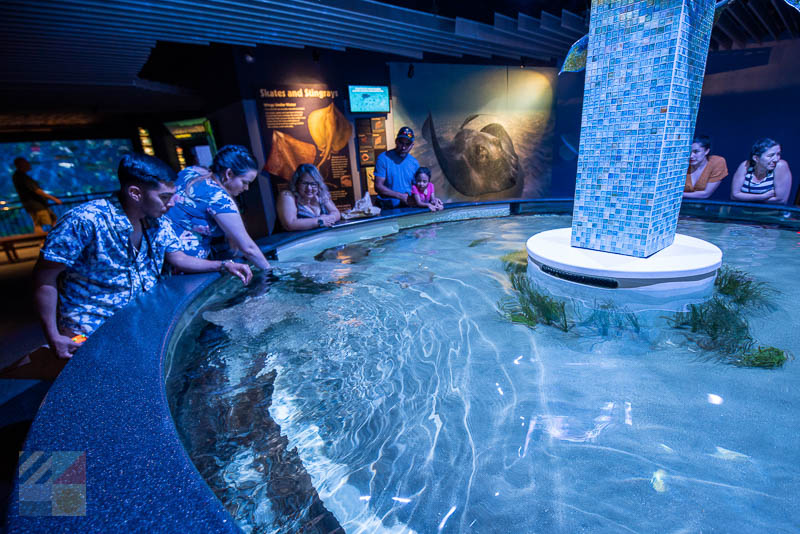 NC Aquarium at Roanoke Island
Learn more about what inhabits the waters around you! We love watching the river otters play, the sharks circle around and touching the soft stingrays. Check their website for free daily programs.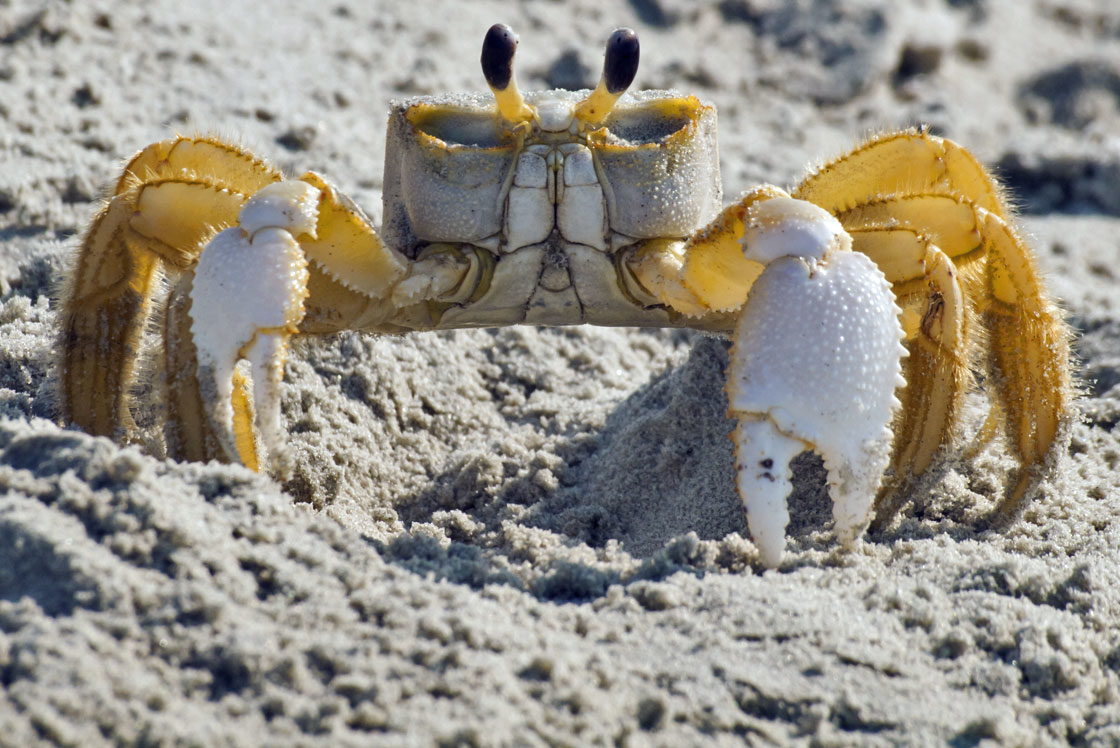 Hunting for Ghost Crabs
Once the sun sets the real fun begins. Just grab a flashlight or your phone and shine it on the beach. Watch the ghost crabs scurry away! This is a favorite family activity with an awesome price tag (free).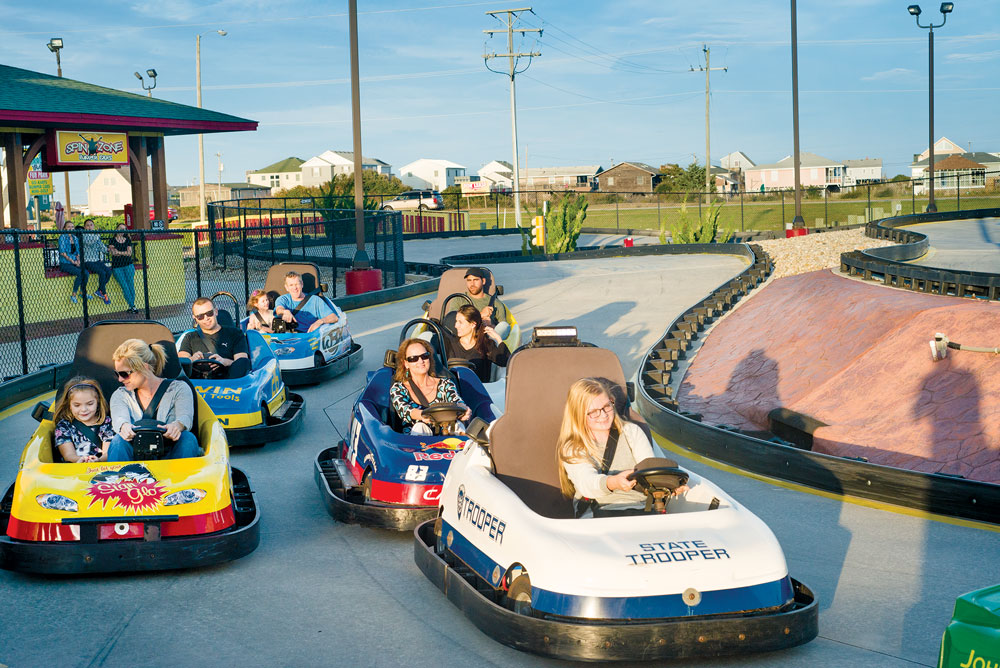 Paradise Fun Park
Open seasonally, this place has 2 miniature golf courses, a go kart track, spin zone bumper cars, outdoor trampoline and much much more. It's a nice one-stop shop for tons of family-friendly activities.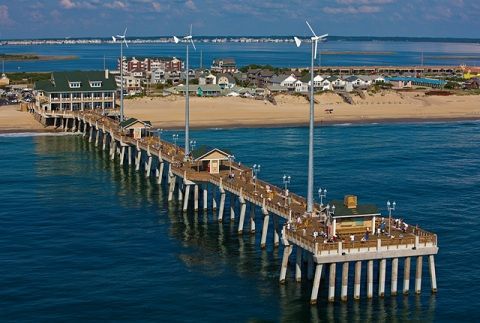 Jennette's Pier & Fishing
Not your ordinary fishing pier, Jennette's Pier is actually part of the NC Aquariums and features educational programs, live animal exhibits and more. Of course, you can fish, too!
Outer Banks Nature Lovers
Water Sports in the Currituck Sound
There is nothing better than trying out a new water sport during your OBX vacation. Keep it slow and peaceful in a kayak or rent a powerful jet ski. There are 
several companies
 in the area with experienced and knowledgeable staff to set you on your way safely!
Other Amazing Choices
There are so many great outdoor adventures in the Outer Banks. Look below to see all our favorites!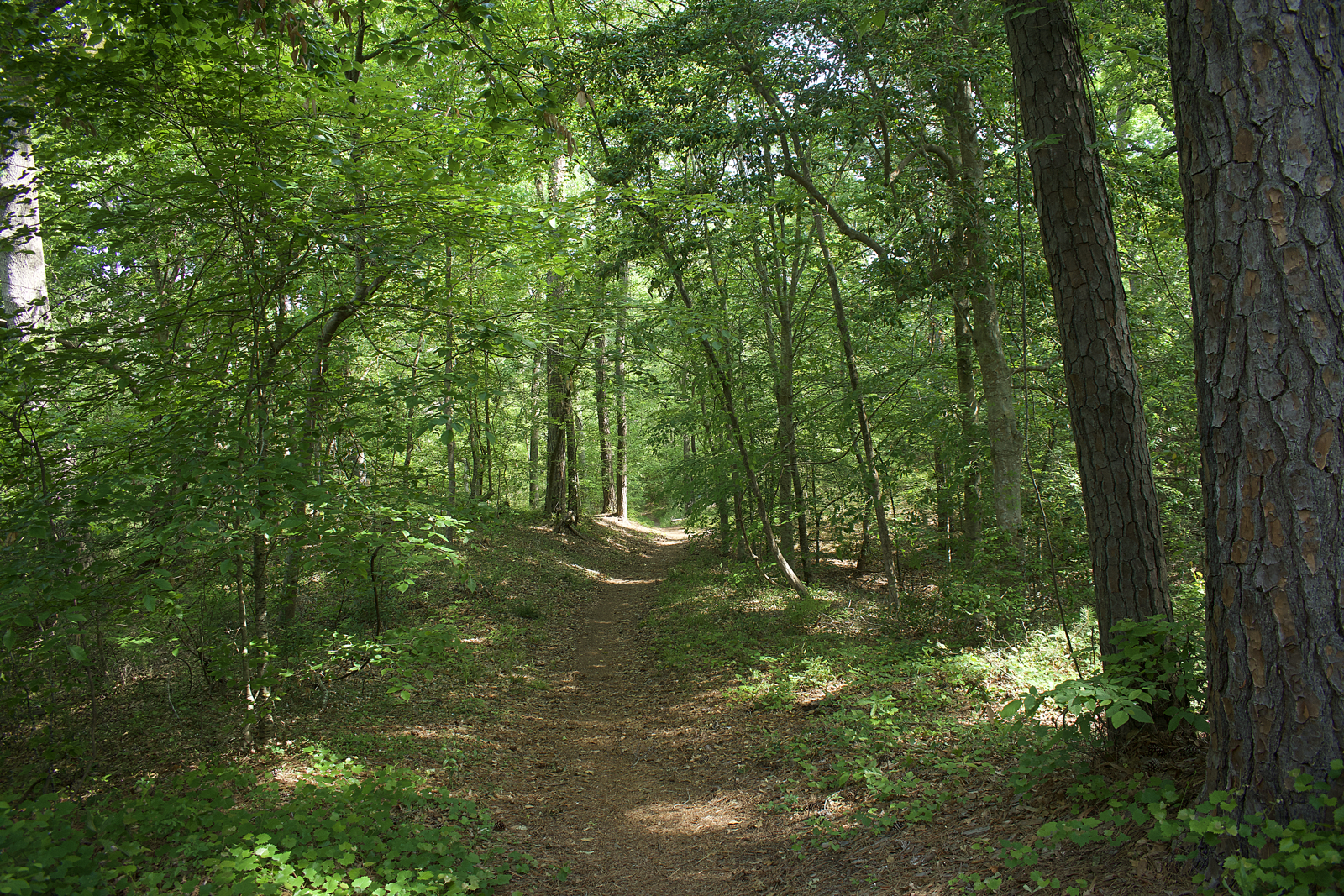 Kitty Hawk Woods Coastal Reserve
The Reserve is home to countless species of wildlife and plants and is the perfect place to launch a kayak or paddleboard.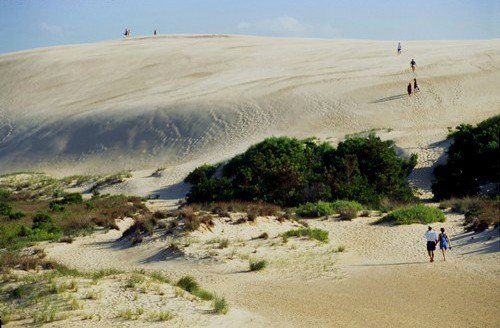 Jockey's Ridge State Park
This park is "the best spot for hang gliding, kite flying and hiking". Check with local rental companies for sandboarding permits, equipment, and more.
Duck Boardwalk
Following the beautiful Currituck Sound and winding through the maritime forest and willow swamp, the Boardwalk is a delightful option for nature lovers.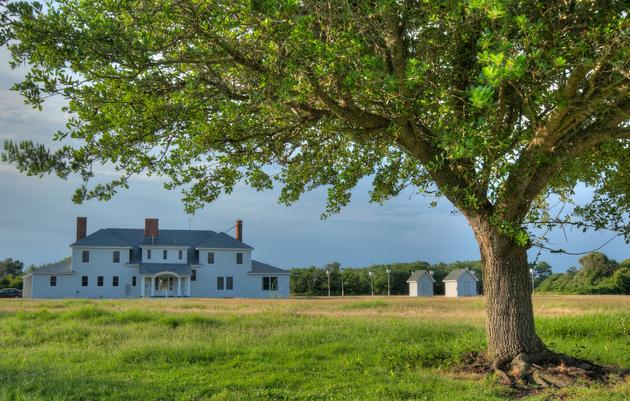 Audubon Center at Pine Island
Take a guided kayak tour to truly appreciate all that Pine Island has to offer, but you can also take the 2.5 mile nature hike to catch a glimpse of the beauty makes up this sanctuary.
The Best Restaurants in the Outer Banks
The Outer Banks Boil Company
"A must try for the total OBX experience", the Outer Banks Boil Company is known for offering the "BEST pot on the beach". Shrimp, sausage, corn, onions, special seasonings and sauces are expertly cooked and presented in low country style. Perfect for large groups and they will even bring the boil to you!
Address & Phone #
9501 suite d, 785 Sunset Blvd,
Corolla, NC 27927Website: outerbanksboilcompany.com
P: (252) 453-6578
Find Them on Social Media
Duck Donuts
Melt-in-your-mouth donuts made famous right here in Duck. Experience the craze that is sweeping the Outer Banks and beyond. There are multiple locations to choose from, see them all on their website below!
The Paper Canoe
Make a reservation because The Paper Canoe is popular. They offer freshly caught seafood, homemade pasta and wood fired pizza as well as a lovely view of the Currituck Sound. Located in Duck.
Rundown Cafe
Named after a Jamaican seafood & coconut soup, Kitty Hawk's Rundown Cafe presents "an eclectic fusion of Pacific Rim and Caribbean cuisine & decor". We love the unique flavors and island atmosphere.
Front Porch Cafe
Known for their rich, flavorful coffee and savory bakery items (like croissants, turnovers, scones and muffins), the Front Porch Cafe is a comfortable and welcoming option to kickstart your morning. With locations in Kill Devil Hills and Nags Head.